Why use ClearBlu pH Balancing Systems?
ClearBlu builds robust and low-maintenance package pH balancing systems for high-strength wastewater. They use 15 to 20 percent fewer chemicals than conventional adjusting systems. High-strength wastewater can easily blind pH sensors, even when they are insertion mounted in a pipe. ClearBlu utilizes digital self-cleaning immersion sensors for reliability, longer periods between calibration, and lower chemical usage.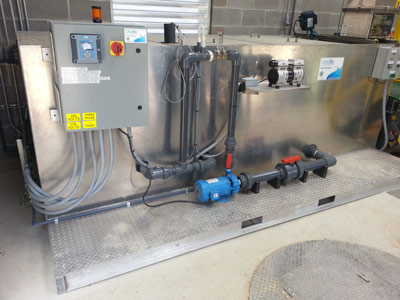 Mixing is not done with conventional tank mixers. Tank mixers require a longer retention time to be effective. ClearBlu utilizes centrifugal pumps with double hard face silicon carbide viton seals and mixing eductors which volume multiply mixing by 5 times. This provides much more thorough and rapid mixing. Chemical is introduced into the mixing streaming for rapid adjustment and lower chemical consumption.
Package systems are easy to install and can be online in hours. Tanks are built from stainless steel, except for the pH-1 which is poly.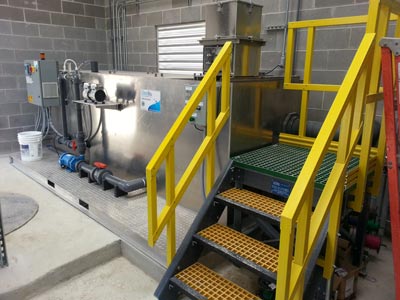 In addition, pH 2, 3, and 4 are available with onboard duplex lift stations. This feature consolidates valuable real estate and eliminates the need for excavation to move the treated wastewater to treatment tanks or sanitary sewers.
To learn more about our advanced pH balancing systems and how they can be applied to your business contact us today. We can create a solution for you.
Case Studies
Read about how ClearBlu has assisted the following businesses with our pH balancing systems.
Daou Vineyards and Winery | Paso Robles, CA Winery | Real Ale Brewing Co. | Worthy Brewing Company | High Capacity Brewery Wastewater Pre-Treatment System