Dewatering Hoppers
ClearBlu provides highly effective dewatering hoppers that are acid resistant and are much more economical than buying a stainless steel hopper. These self-dumping dewatering hoppers have 4 square feet of reinforced, stainless steel dewatering windows. Each hopper is two part epoxy lined.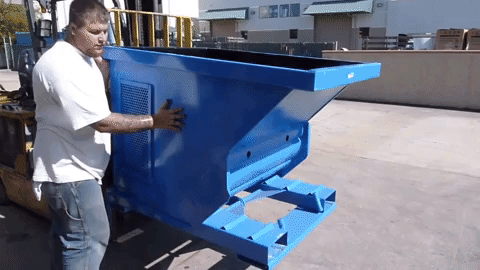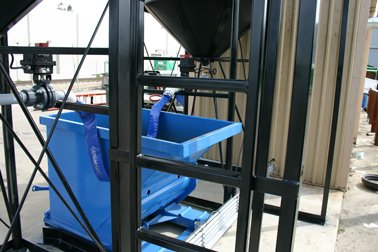 Dewatering hoppers can be used in several different industries, including wash systems for garbage facilities like this example here. They can easily be moved and dumped by a forklift as well.
Want More information?
To learn more about our dewatering hopper systems and how they can be applied to your business, contact us today. We can create a solution for you.