Chlor Clean Detergent
Reduces the risk of infection and cross-contamination
One-Step Cleaner & Disinfectant
Excellent Bactericidal, Virucidal, Fungicidal, Sporicidal
Chlor Clean Detergent (IN812) is a chlorinated cleaner specially designed for pressure washers & high-temperature cleaning. Excellent for bakeries, restaurants, packing plants, schools, hog confinements, etc. Chlor Clean Detergent cleans up greases, oils and carbonaceous soils quick and easy. Chlor Clean is safe to use on food preparation surfaces. Rinse thoroughly with cool, clear, soft water after thoroughly cleaning the surface. Chlor Clean contains an exclusive scale stopper to protect machine systems from scale build-up before it becomes a problem.
Contains: Ethylene Glycol Monobutyl Ether, proprietary surfactants, Chlorine, Sodium Metasilicate, solvents, water softening agents and corrosion/scale inhibitors.
USDA Approved for use under the Federal, meat, poultry, shell egg grading, and egg products inspection program under 9CFR416.4 (C) FSIS Directive 5000.1, REvision 2, Amend.1.
Alkota's detergents go further and last longer.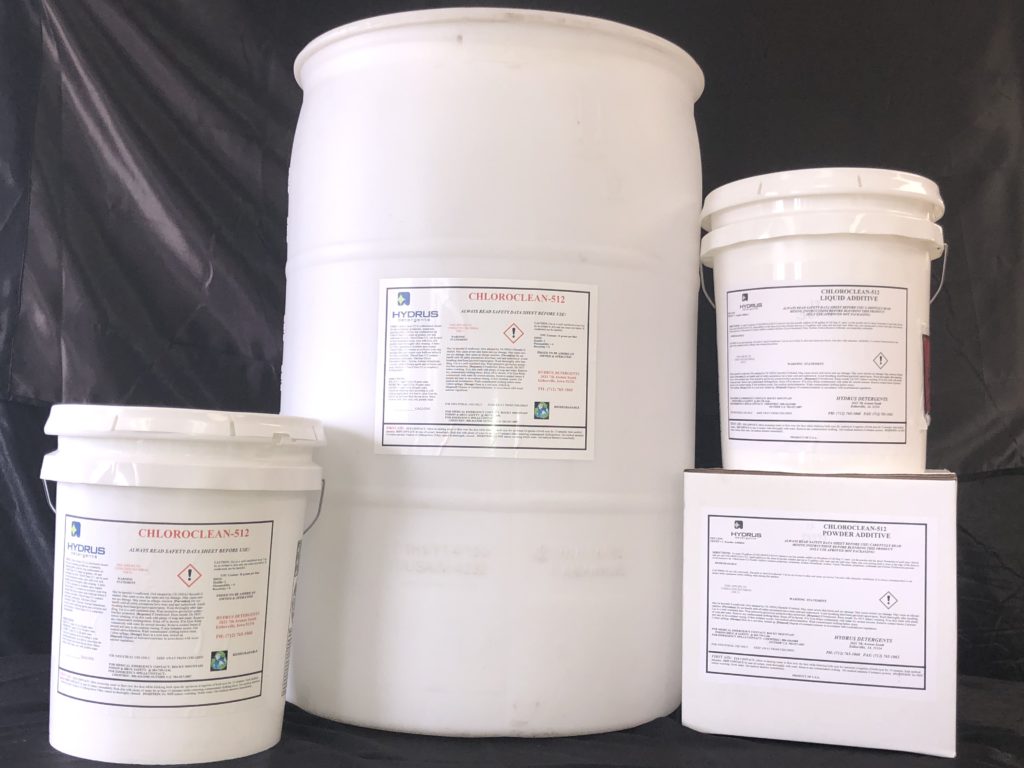 Directions
HEAVY = 1-part Chlor Clean to 10-parts water.
MEDIUM= 1-part Chlor Clean to 30-parts water.
LIGHT= 1-part Chlor Clean to 60-parts water.
Recommended For
Baked on Carbon Animal Fats
Seafood Oils/Fish
Packing Plants
Floor/Walls
Stainless Steel
Aluminum
Strong Odors
Mold/Mildew
Available In
5 Gallon Pail P/N B03-INH512F3
55 Gallon Drum P/N B03-INH512F5
55 Gallon Kit P/N B03-INH51201
Caution
Wear Protective Wear
Use in a well-ventilated area
Can be an irritant to the skin and can cause eye burns
Ready to Purchase?
Purchase Chlor Clean Detergent for your business by reaching out! Contact Us or Call 831-531-2144